Notable Occupants of the Grand Houses of Abbots Langley.
web site researched and maintained by Lesley and Tim Brooks, Abbots Langley.

Serge Hill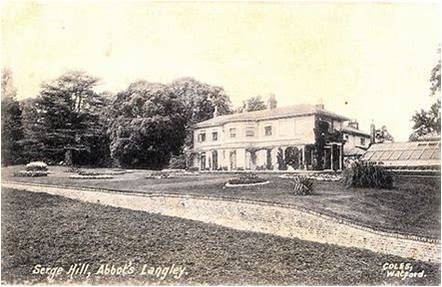 Serge Hill, built c1720 remains a private dwelling, and sits on Serge Hill lane, going NE out of Bedmond from the junction by the 'Tin' Church.


Another view of Serge Hill.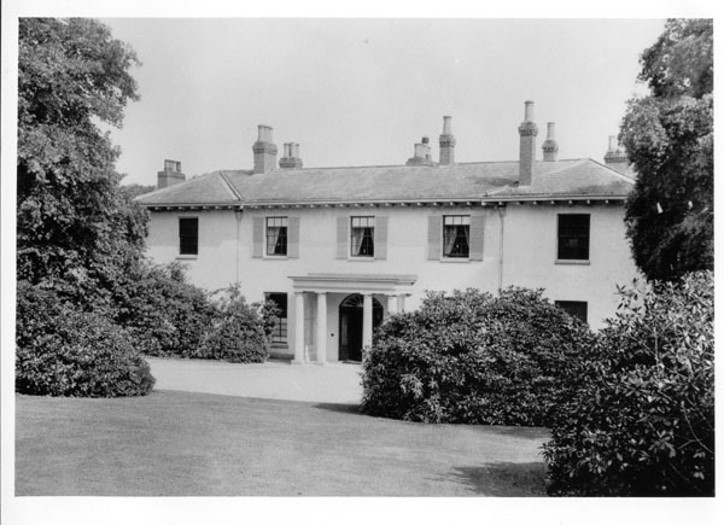 Map showing location of Serge Hill.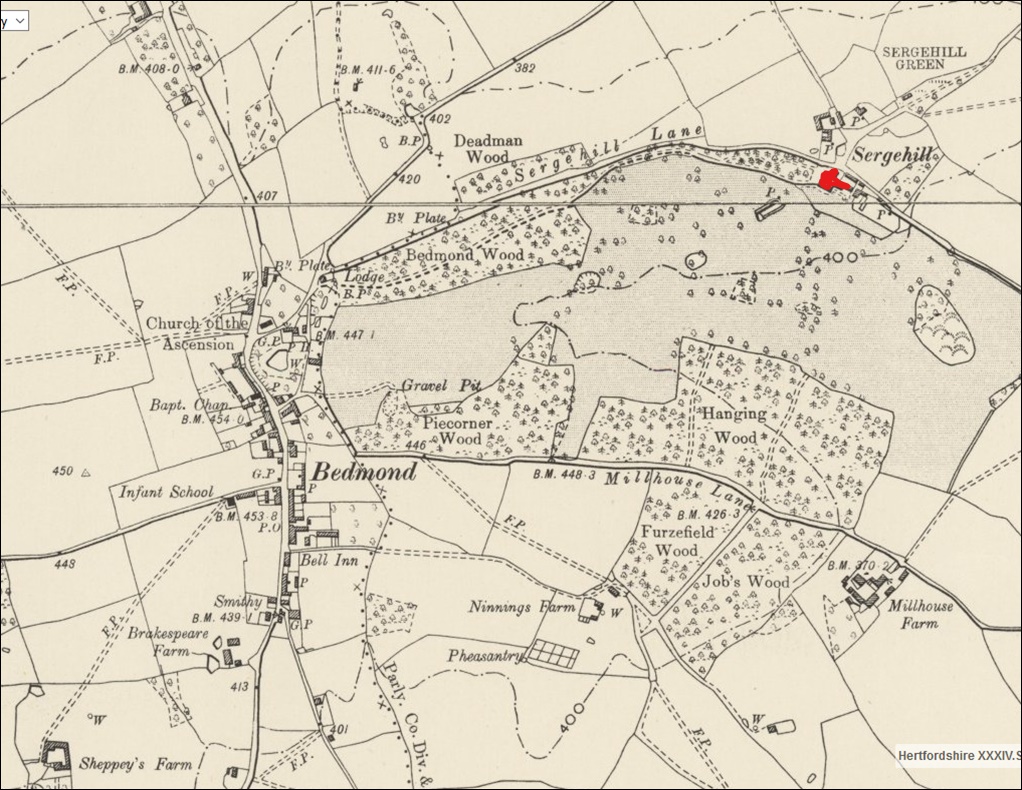 The Notable Occupants of Serge Hill.
Little, if anything, is known of any occupants of Serge Hill prior to the Solly family.
As Scott Hastie explains in 'Abbots Langley' - A Hertfordshire Village',
"At the turn of the century, Bedmond was a typical small rural English hamlet.
The community was made up from a limited collection of modest outlying farms and workers cottages, mostly owned by the local squire.
The 'squire' lived in the only substantial house in the immediate area - Serge Hill."
So when Samuel, second son of Richard Solly's Walthamstow family, purchased Serge Hill as a country residence he was buying himself into this position of status, power and responsibility.


Samuel Solly (1727-1807)
Owner/occupant, Serge Hill 1792(or earlier)-1807.

Merchant in the Italian and Levant trade.
The exact date that Samuel purchased Serge Hill is elusive. The earliest record is his insurance of Serge Hill with Sun Alliance on Sept 14th 1792.
John Edwin Cussans's 'History of Hertfordshire' states, without providing a date, that "A farm house, with but little land appurtenant to it, Serge Hill was bought by Samuel Solly, Esq., son of Richard Solly and Ann Hollis of Walthamstow, his wife. This Samuel Solly, on the 28th August, 1776, married Sarah Horsman, by whom he had issue Richard Horsman Solly and Samuel Reynolds Solly."
This conflicts with Hastie's statement, "We know that Mr Isaac Solly had been resident at Serge Hill from 1804". We believe that in this Hastie is wrong, and a full discussion of this is detailed here for those who are curious.
When Samuel died in 1807 he left his town house in Great Ormond Street to his eldest son, Richard Horsman Solly, and his country seat, Serge Hill, to his second son, Samuel Reynolds Solly.
The same piece in 'The History of Hertfordshire' mentioned above adds "From time-to-time the late Mr Solly and his son have enlarged the house, and made addition to the estate, which now includes an area of 1170 acres, lying partly in this parish (St Stephens) and partly in Abbots Langley". It is separately recorded that by the time his son Samuel Reynolds Solly died "The Serge Hill Estate was vast and comprised seven farms."


Samuel Reynolds Solly (1781-1866).
Barrister, J.P. and D.L for Herts, and J.P for Dorset.
Owner/occupant, Serge Hill 1807-1866.


Samuel Reynolds Solly married Frances Hammond on 22nd August 1809.
They had a son, William Hammond Solly, and three daughters, Emily Reynolds Solly, Mary Solly and Frances Solly.
The tythe apportionments of 1840 show Samuel Reynolds Solly as the major recipient in the area.
In 1865 he establised the Solly Trust.
When Samuel Reynolds Solly died in 1866, his wife, Frances having predeceased him in 1848, the estate was passed down to their son William Hammond Solly.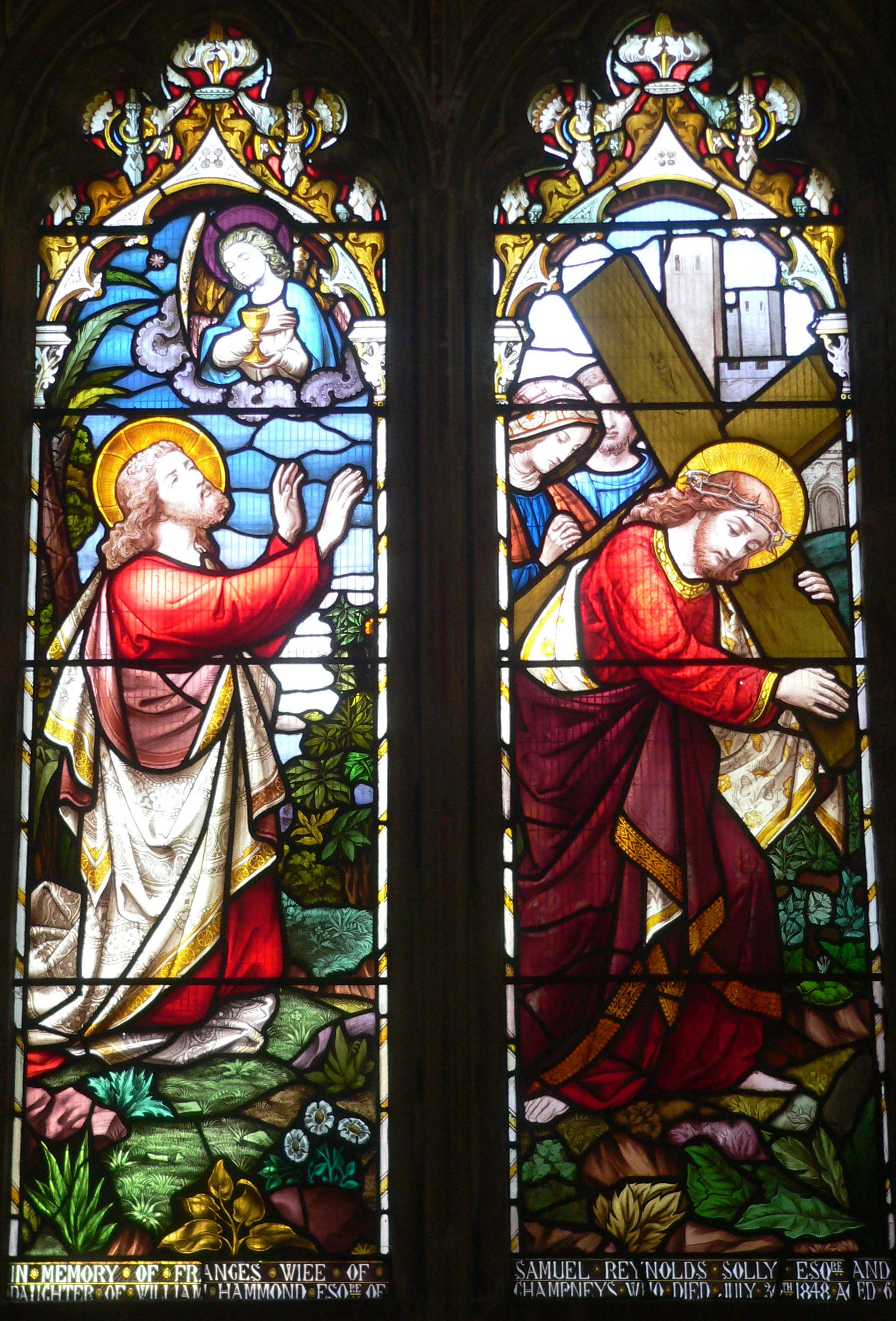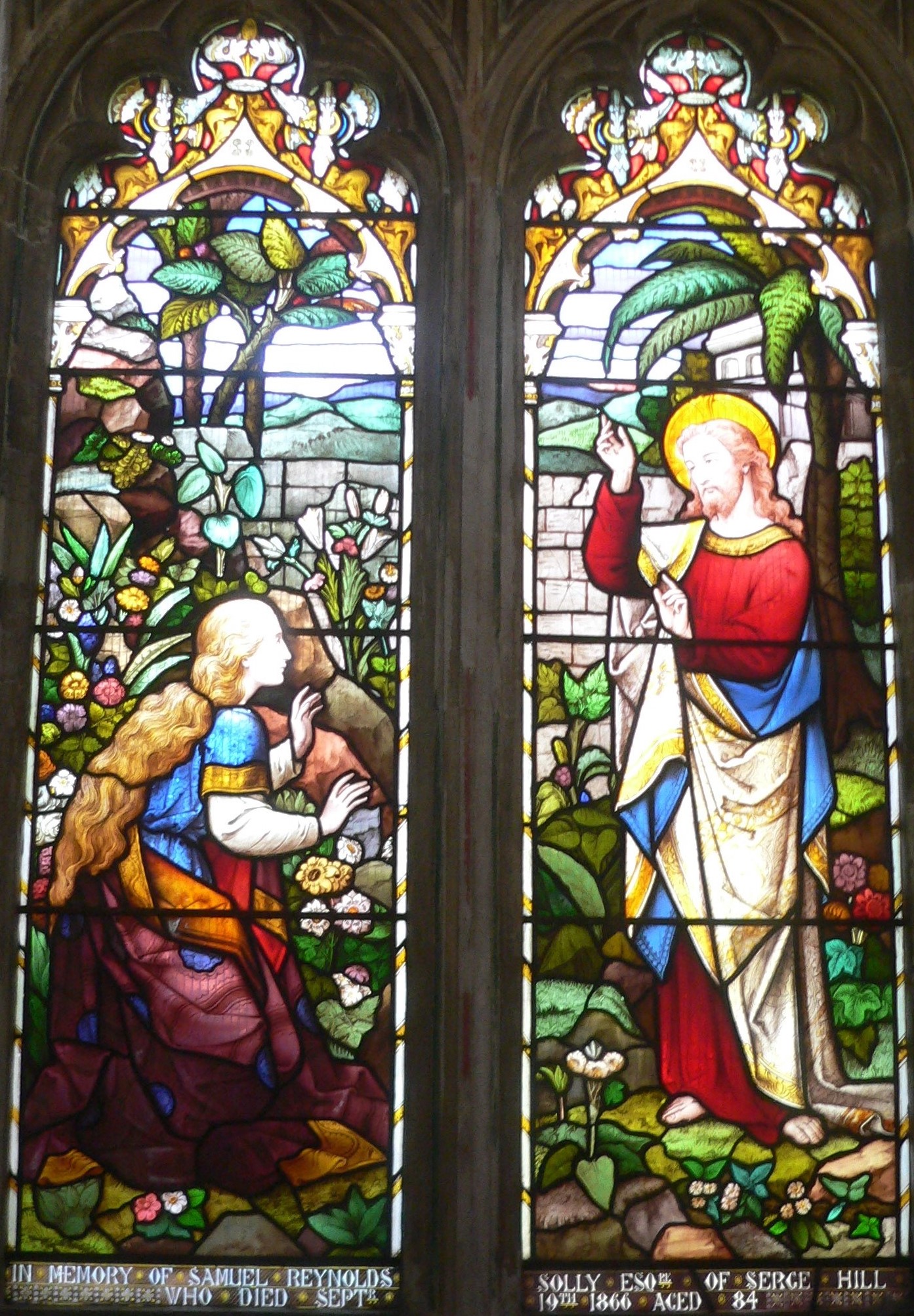 Memorial Stained glass windows to Frances (l) and Samuel Reynolds Solly (r) in St Stephens Church, Watling Street, St Albans. Photos © Tim Brooks
Frances's parents owned Champneys (selling it in 1839), hence the reference to that house under her window.
William Hammond Solly(1814-1888).
Owner/occupant, Serge Hill 1866 to 1888.

In 1853 William married Catherine Elizabeth Goldfinch, daughter of the late Lt General Sir Henry Goldfinch.
Three years later William's sister Emily Reynolds Solly, married Henry Robert Goldfinch, the brother of His wife, Catherine Goldfinch!
In 1880 the Church of the Ascension Parish church ( The 'Tin Church' ) was built for £80 given by William Hammond Solly.
in 1888 William died. leaving Serge Hill to his son, Henry Reynolds Solly.


Henry Reynolds Solly (1854-1897).
Owner/occupant, Serge Hill 1888 to 1897.
Henry was a barrister, became JP for Hertfordshire and was Major in the 4th Batt. Bedfordshire Regiment.
He married Edith Harrison in 1880, and they had one daughter, Catharine Isabel Hammond Solly, who in 1909 married Col. Charles Camac Luard, C.B., C.M.G.
Following Henry's death in 1897, with no direct male heir, in due course the Solly family leased out Serge Hill to W H Henderson.
The Henderson family.
Occupants, Serge Hill 1898-1920.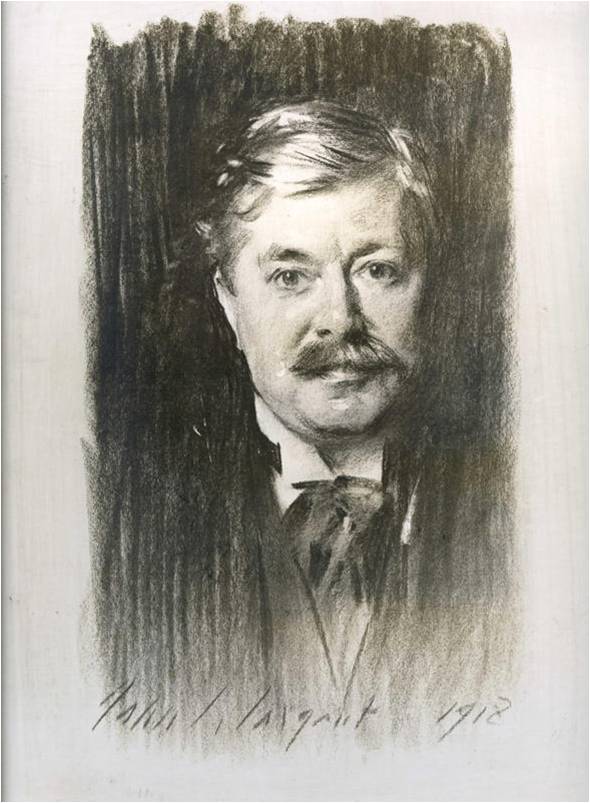 W H Henderson.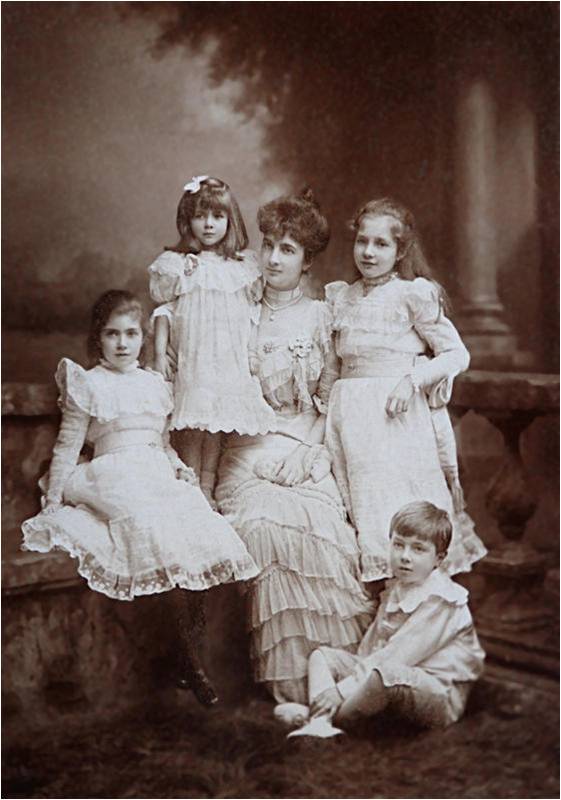 Elvira Henderson and her four children
Sadly Elvira died in 1901, and her husband set about buiding a number of memorials for her, both in Abbots Langley, and elsewhere, including in 1902 the 'Village Room' (now known as the Henderson Hall).
Read more about the Henderson legacy here.
Break up and sale of the Serge Hill estate, 1919.
The estate was auctioned off by the Solly family. Serge Hill itself was purchased by Thomas Aubrey Shepherd-Cross, a professional soldier, who appears to have been speculating at that time by buying up land with potential to be buit on. There is no evidence that I can find that he actually lived at Serge Hill.
in 1927 Thomas Aubrey Shepherd-Cross sold the house in turn to Major Thomas Motion and his wife, Lady Elizabeth Motion, daughter of James Walter Grimston, 3rd Earl of Verulam.
Major Thomas Motion. (d.1942)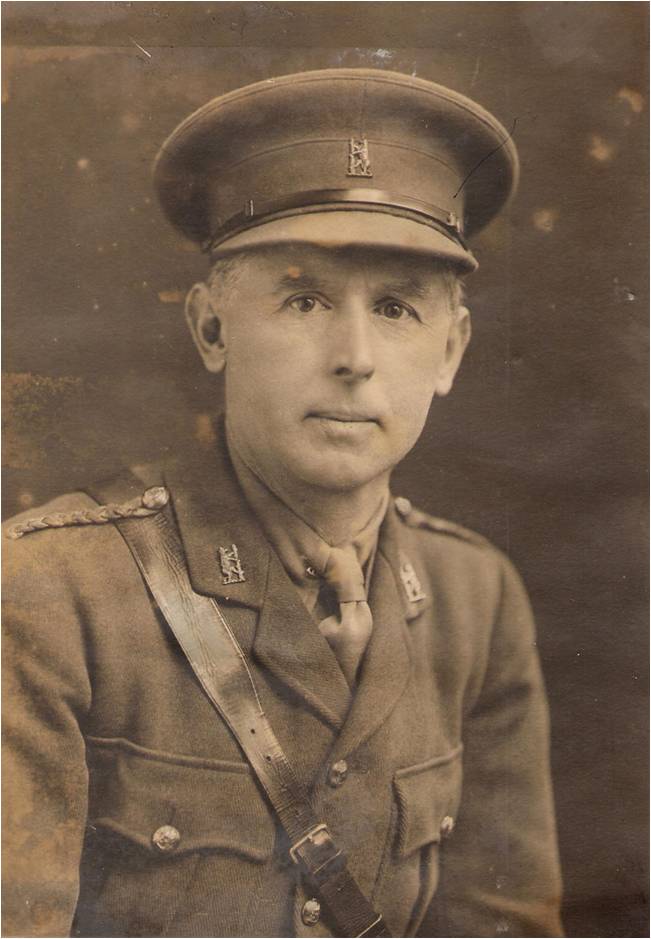 Owner/occupant, Serge Hill 1927-1942.
Lady Elizabeth Motion. (1885-1975)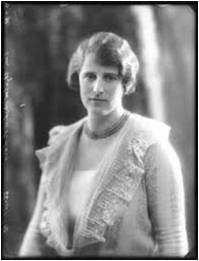 Owner/occupant, Serge Hill 1927-1975.
Portrait by by Bassano Ltd, whole-plate glass negative, 2 July 1925. © Collection of the National Portrait Gallery ref NPG x123409.
Serge Hill was passed down to their daughter Joan, who was married to Rt Hon Sir Murray Stuart-Smith, Lord Justice of Appeal.
Lady Joan Elizabeth Mary Stuart-Smith. (1929-2015)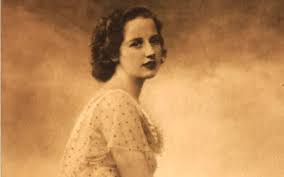 Owner/occupant, Serge Hill 1975-2015.
Noted alumni and Life President of Abbots Hill School, and remembered fondly on their website.
Serge Hill remains in the ownership of the Stuart-Smith family.



Copyright. These web pages © Lesley Brooks. Where images and text are drawn from other sources, copyright is acknowledged whenever known, and links to those sources provided where required or appropriate.
Any use of this material, for any purpose, must be credited, with due reference, including the URL, and a link provided back to these pages when online.