Notable Occupants of the Grand Houses of Abbots Langley
web site researched and maintained by Lesley and Tim Brooks, Abbots Langley.

Langley House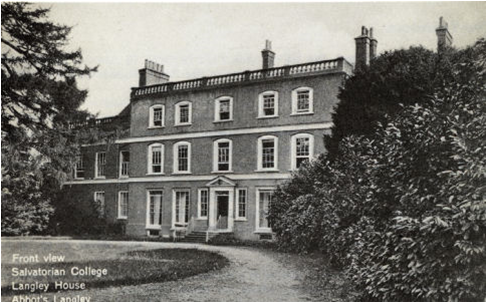 Built c1750 for Sir John Cope Freeman.

Map showing location of Langley House relative to the Church.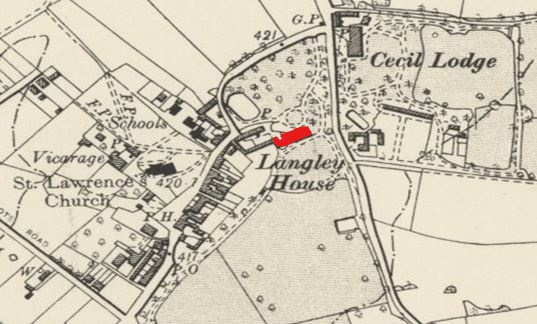 The house, which was stuccoed and enlarged in 1830, has five bays and a two and a half storey structure. The owners of the house in the nineteenth century were Mrs Allen (1804-20), General Dyce (1821-28), William Bagot, and lastly, Oliver Hargreaves whose step-son Captain George Ranken had the misfortune to be the last British officer killed in the Crimean War. From 1886 until 1905, the house was home to Mr. Robert Henty, who was the brother of the author, G.A. Henty. It was then purchased by Sir Robert Molesworth Kindersley, knighted in 1917. Lord Kindersley who served as Governor of the Bank of England lived here between 1906 and 1923. In 1929 Langley House was bought by the Salvatorian Fathers of Wealdstone for their Novitiate. It also served as the Catholic church for the district and Mass was first conducted from a chapel established in the former Billiards room of the house. Prior to its conversion into a hospital in 1986, the house was internationally known as Breakspear College, a Roman Catholic Seminary.
The Notable Occupants of Langley House
Sir John Cope Freeman (1726-1788).
Owner/Occupant, Langley House c1750-1788.
This large house was built, for his retirement, c 1750 by Sir John Cope Freeman. Sir John later became County Sheriff of Hertfordshire.
In 1759 Sir John had the road through the village diverted around a pond which stood in a field to the front of the house. This kept the road away from the house but did little to soften the rather unpleasant, sharp bend in the road, which now runs up towards the mini-roundabout at the top end of the High Street.
Robert Henty (1808-1905) and his daughters Catherine and Alice Henty.
Occupants, Langley House 1886-1905.
Robert Henty, a farmer and mine owner, originally from Sussex, retired to Abbots Langley towards the end of his life, accompanied by two of his eight daughters, and became a well-respected senior figure in the community, a churchwarden and school manager, supporting many local social events, both financially and through the use of his premises. On his death the two daughters " the Miss Henty's " moved out, leaving the house empty for the next three years, and somewhat neglected - Catherine Eliza Henty living in Causeway House until her death in 1925.
One of the 'Miss Hentys' (can anyone tell us which one?) was an accomplished artist and created some striking watercolours of the Abbots Langley Neighbourhood.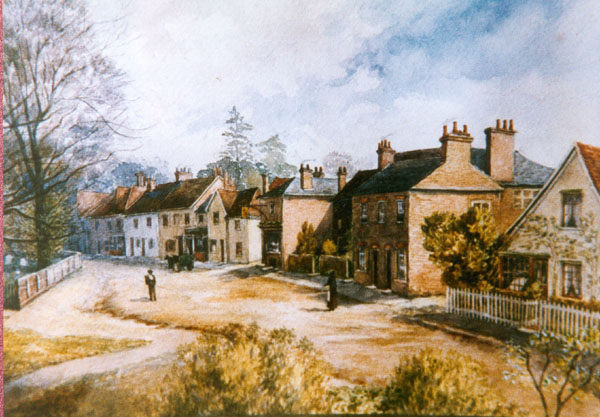 Abbots Langley, water colour of Upper High Street as seen from The Abbots House (upstairs), painted by Miss Henty, c1900 - ALLHS Photo Archives
A detailed article by Ann J King of 'The Henty Society', entitled 'Robert Henty of Langley House and his Nephew GA Henty', was published in 2003 in the Abbots Langley Local History Society Journal no 18.


Robert Molesworth Kindersley 1st Baron Kindersley GBE (21 November 1871 – 20 July 1954).
28th Governor of the Bank of England 1915-1925.
Occupant, Langley House 1906-1923.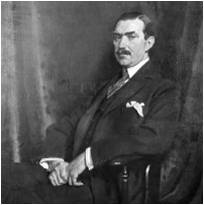 Portrait source currently unknown.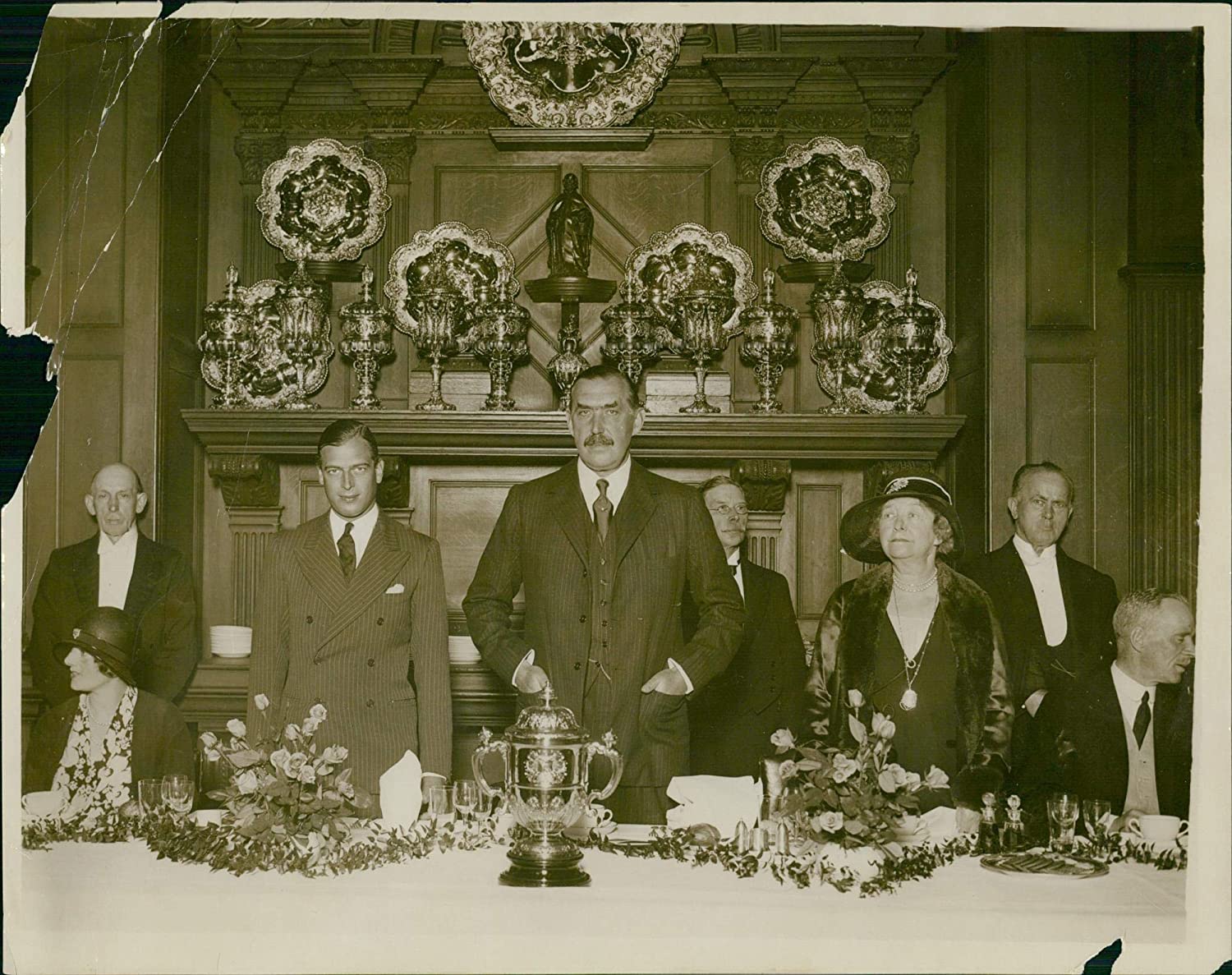 Photograph from a press office being offered for sale on Amazon.
Typed on rear - "Prince George attended the Children's Country Holiday Fund Luncheon at the Gracer's Hall, Prince's street, EC, to-day, July 15th., 1930.
Left to right:- Countess of Brecknock, Prince George, Sir Robert Kindersley (Chairman) Dame May Whitty (chairman of Appeal Committee) and the Rt. Hon. Viscount Mersey."
Robert was an English stockbroker, Merchant Banker, organised the National Savings Movement, Governor of the Hudson Bay Company was a director of the bank of England from 1914 to 1946, 28th Governor of the Bank of England 1915-1925.
He had six children, and of these, Lieutenant Lionel Nassau Kindersley died in WW1.
Read more about Robert Molesworth Kindersley here.
Lieut. Lionel Nassau Kindersley (1897-1917).
Occupant, Langley House 1906-1917.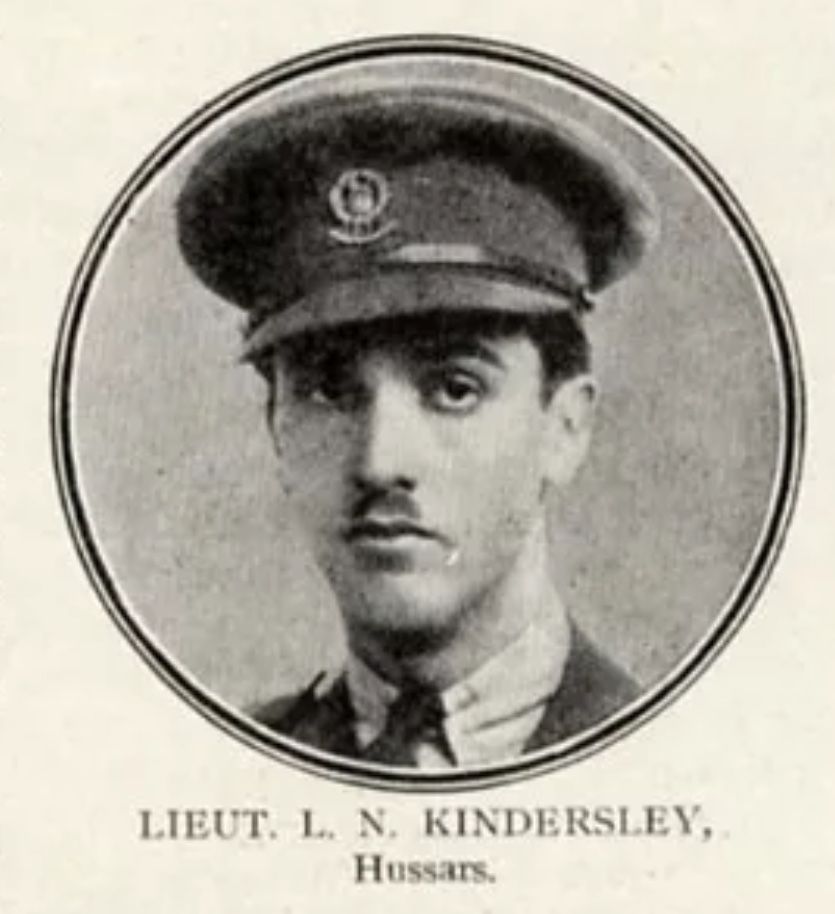 Portrait clipped from an unnamed publication on 'The Great War'.
Died: 25/11/1917 Age: 20 Country of death: France Town of death: Bourloy Wood.
Read more about Lionel Nassau Kindersley on the 'Herts at War' website here.
Brigadier Hugh Kenyon Molesworth, 2nd Baron Kindersley of West Hoathly CBE, MC (1899-1976).
Occupant, Langley House 1906-1921.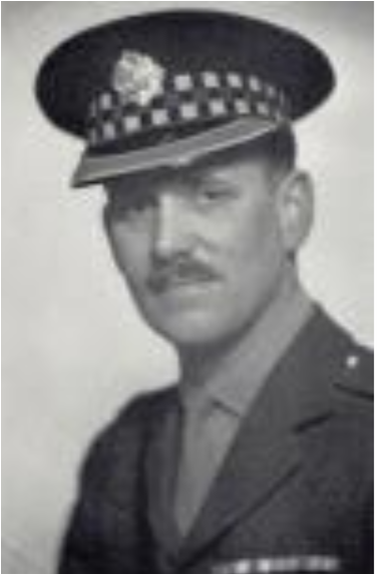 Portrait source currently unknown.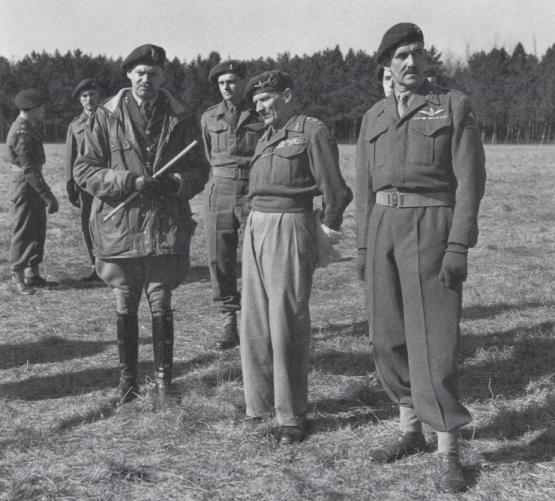 Field Marshal Montgomery (centre) and Brigadier Kindersley (right) on the 8th March 1944. Copyright: Imperial War Museum H36441.
In his civilian career, Kindersley was a managing director of Lazard Brothers, London from 1927 to 1964, Chairman from 1953, and a director from 1965 to 1971. During his service at Lazard, he was also a director of the Bank of England from 1947 to 1967, Chairman of Royal Exchange Assurance from 1955 to 1967, and Chairman of Rolls-Royce Limited from 1956 to 1968.
He was chairman of the Officers Association from 1946 to 1956, and Honorary Colonel of 10th Parachute Battalion from 1947 to 1952. He was High Sheriff of London in 1951, succeeded his father as second baron in 1954, and appointed Commander, Royal Order of St Olav of Norway in 1958. He lived in Leigh, near Tonbridge, Kent. He was succeeded in the barony by his son, Robert Hugh Molesworth Kindersley.
Read more about Hugh Kenyon Molesworth's military career in 'The Pegasus Archive' here.
Copyright. These web pages © Lesley Brooks. Where images and text are drawn from other sources, copyright is acknowledged whenever known, and links to those sources provided where required or appropriate.
Any use of this material, for any purpose, must be credited, with due reference, including the URL, and a link provided back to these pages when online.