Notable Occupants of the Grand Houses of Abbots Langley
web site researched and maintained by Lesley and Tim Brooks, Abbots Langley.

Hazelwood House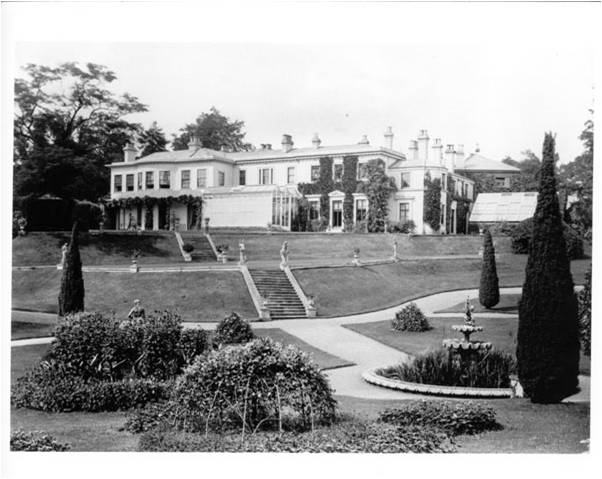 Built originally in c1812 for Henry Botham, but completely rebuilt on a new alignment after a catastrophic fire in 1908.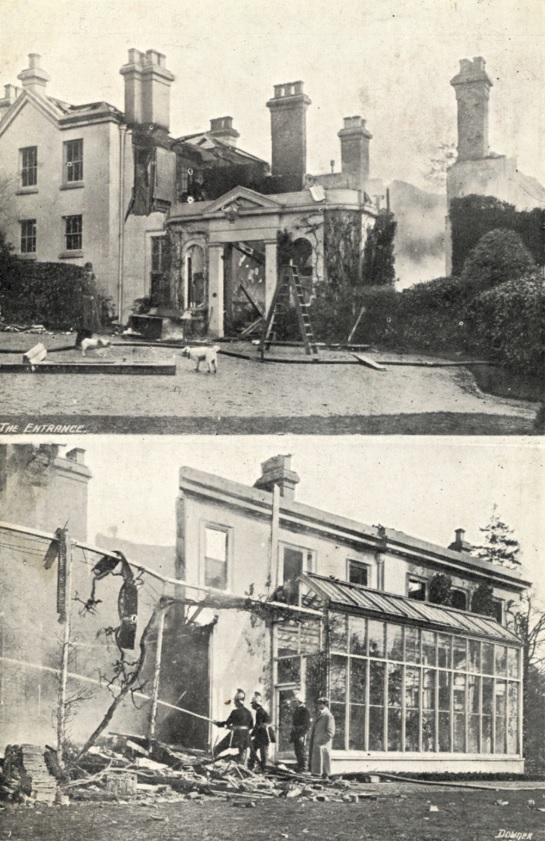 The aftermath of the fire in 1908.
An account of the fire at Hazelwood House, developed from a Watford Observer Report is reproduced here, as published in 2008 in the Abbots Langley Local History Society Journal no 28.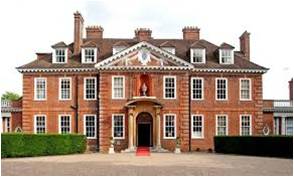 As rebuilt after the fire - Now a hotel, Hunton Park.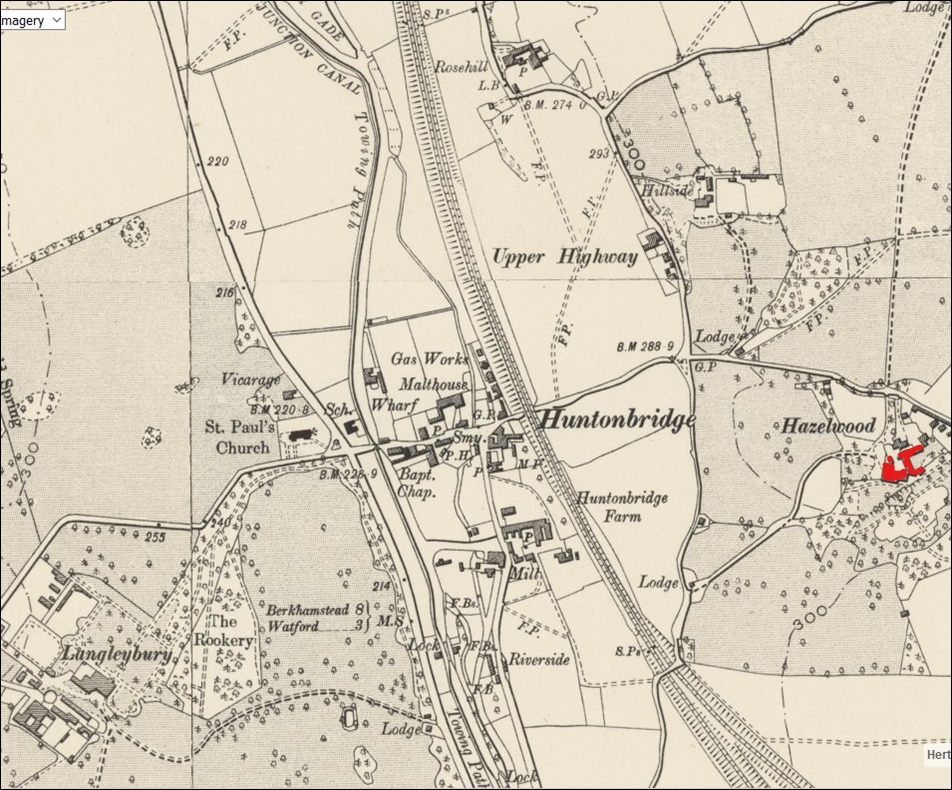 Map showing location of Hazelwood House.
The Notable Occupants of Hazelwood House
Some of the information below is gleaned from detailed information on the Hunton Park website and the 'House and Heritage' website.
Henry Botham (1749-1825) and his wife Lydia Payne Matthew (1754-1838).
Owners/Occupants, Hazelwood House from 1812 ( when Henry built it) until their deaths.
Henry Botham, esqire, acquired his wealth as 'a director of sugar-works both in the East and West Indies'.
This information from: "THE HISTORY OF THE Rise, Progress, and Accomplishment OF THE ABOLITION OF THE AFRICAN SLAVE-TRADE by the BRITISH PARLIAMENT. BY THOMAS CLARKSON, M. A. "
Botham's name appears in this book in a list of "witnesses in favour of the abolition" who were examined by the House of Commons......
" That the public may judge, in some measure, of the respectability of the witnesses in favour of the abolition, and that they may know also to whom Africa is so much indebted for her deliverance, I shall subjoin their names in the three following lists. The first will contain those, who were examined by the privy council only; the second those, who were examined by the privy council and the house of commons also; and the third those, who were examined by the house of commons only."
Henry died in 1825. When the widowed Lydia Botham, who had no direct heirs, died in 1838 she bequeathed her fortune to members of the Gambier and Montague families, to whom she was related. Hazelwood House was left to her nephew Samuel Charles Gambier, who chose not to live there, but instead sold the house to his cousin Henry Robinson-Montague, 6th Baron Rokeby (who, at 16 years old, had fought at Waterloo as an ensign at the Chateau d'Hougoumont). Rokeby used some of his £6,000 bequest from Lydia for the purchase.



Baron Sir Henry Robinson-Montague, 6th Lord Rokeby of Armagh (1798 - 1883).
Owner/occupant, Hazelwood House 1838-1883.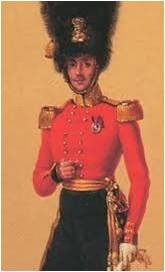 This portrait of Rokeby is from the "Guards Museum". Property of The Crown.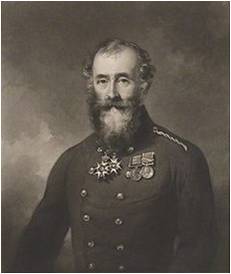 Portrait of Rokeby by by George Zobel, published by Henry Graves & Co, after Sir Francis Grant mezzotint, published 1 March 1858. NPG D39847 © National Portrait Gallery, London.
Rokeby had a glittering military career, from his service as an ensign aged 16 at the Battle of Waterloo, rising to Regimental Colonel of the Scots Guards, personal friend to the Duke of Wellington and Queen Victoria.
In 1864 he and his wife donated a bell to the newly consecrated church of St Paul's, Langleybury. The bell, given to Rokeby by his friend, Commodore Frederick Beauchamp Paget Seymour, had been looted from a Russian convent in the Crimean War, and is still used as the 'Priest Bell' to this day.
This, and more, is described in an article by Lesley Brooks on the life of Baron Rokeby, published in the Abbots Langley Local History Society Journal no 42.
Hon. Mary Beaumont, (née Montagu) Marchioness of Winchester (1828-1868).
First Daughter of Henry Montagu.
Occupant, Hazelwood House 1838-1868.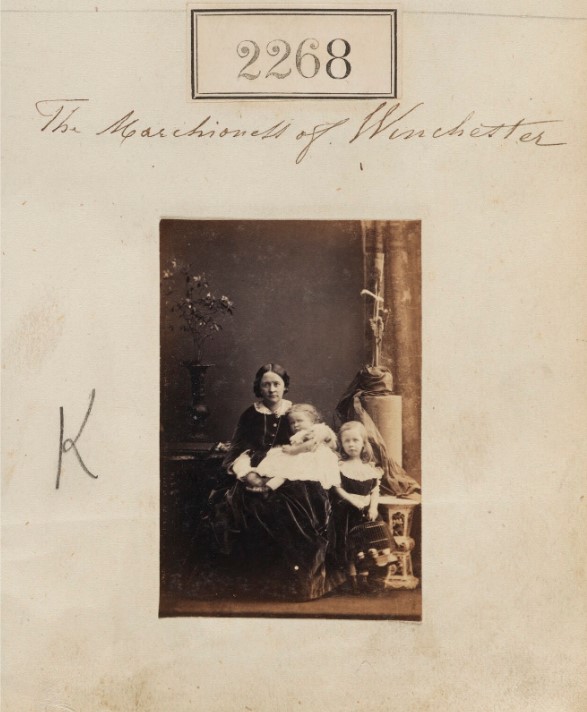 The Marchioness of Winchester with her two eldest children by Camille Silvy albumen print, 28 February 1861 NPG Ax51656 © National Portrait Gallery, London.
Harriet Lydia Dawson-Damer (née Montagu) (1829-1894).
Second Daughter of Henry Montagu.
Occupant, Hazelwood House 1838 until 1855 (when she married Lionel Dawson-Damer, 4th Earl of Portarlington).
Magdalen (Lily) (1832-1919).
Third Daughter of Henry Montagu.
Occupant, Hazelwood House 1838 until 1856 (when she married Gerald Wellesley).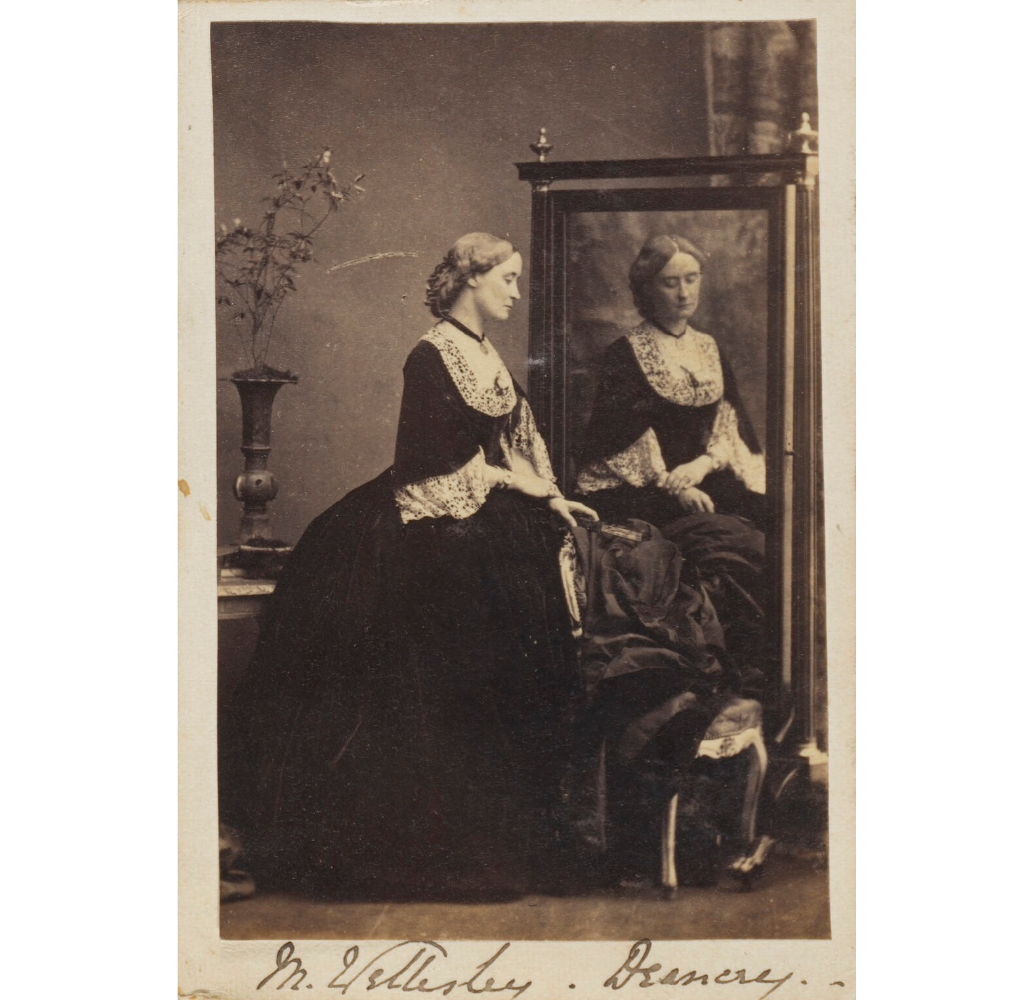 Magdalen's husband, the Rt. Hon. and Very Reverend Gerald Valerium Wellesley, Dean of Windsor was the nephew of Arthur Wellesley the 1st Duke of Wellington
Hon. Edmund Montagu (1835-1852).
Ony son and heir of Henry Montagu, died aged 14.
Occupant, Hazelwood House 1838-1852.
Elizabeth Montagu (1840-18xx).
Fourth Daughter of Henry Montagu.
Occupant, Hazelwood House 1838-18xx.
Adam Steuart Gladstone (1814-1863).
Guest, Hazelwood House 1863.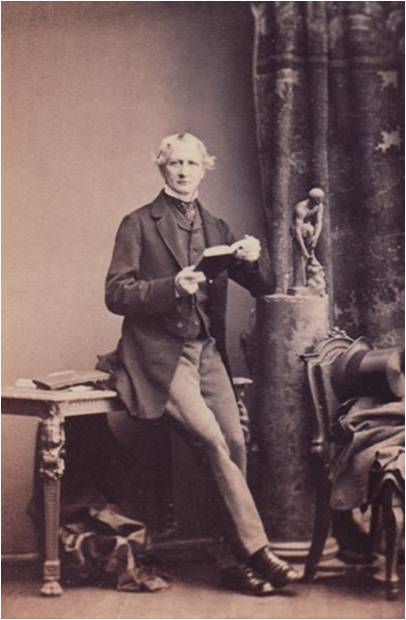 Portrait from an album compiled by Charles Balfour, a British wine merchant importing sherry and port from Portugal.
Brought up in Liverpool, Adam Steuart Gladstone started out as an East India Merchant.
His links with the London Rifle Brigade led to his membership of the working committee which took the work started at the School of Musketry at Hythe to form the National Rifle Association. (of Great Britain, not the USA - ed.)
He was lodging at Hazelwood House and died while there in 1863 as a guest of Rokeby.
At the time of his death, he was Lieutenant-Colonel of the Liverpool Volunteer Rifle Brigade.
His widow Caroline re-marries ....
Rear Admiral Sir Ralph Cator.
occupant, Hazelwood House 1886-1896.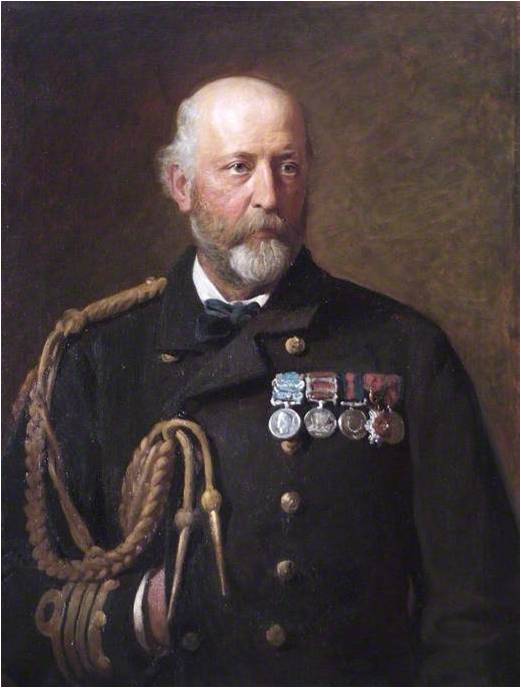 Portrait of Rear Admiral Sir Ralph Cator unknown artist, © the copyright holder. Photo credit: Defence Academy of the United Kingdom .
He served in the Crimea. was the inventor of the Fog Alarm Buouy, and a Naval aide de camp to Queen Victoria in 1882. Was living at Hazelwood as guest of Rokeby. After Rokeby died he continued living there, and bringing up Steuart's daughter....
Harriet Caroline Elizabeth Dillon (neé Gladstone) (1848-1932).
occupant, Hazelwood House 1848-1873.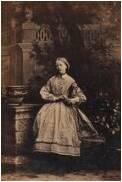 Harriet Caroline Elizabeth Dillon (née Gladstone)by Camille Silvy albumen print, 16 June 1862 NPG Ax58609.
Harriet married Robert Villiers Dillon in 1873, moving from Hazelwood to Robert's home, which from 1890-1914 was Wootton House in Bedfordshire
Hazelwood passes to her Brother......
Henry Steuart Gladstone (1856-1929).
,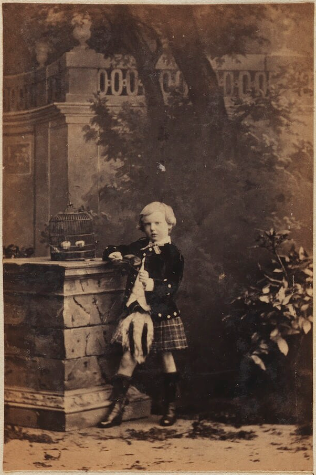 Henry Steuart Gladstone by Camille Silvy albumen print, 16 June 1862 Purchased, 1904 Photographs Collection NPG Ax58607

In 1908 Hazelwood burns down
.....and is completely rebuilt by insurance company - but on a different alignment. Henry Leases Hazelwood out to other occupiers.
Henry Steuart Gladstone died in 1929.
Hazelwood House was sold to Andrew Barclay Walker, the son of Sir Andrew Barclay Walker, 1st Baronet, of Osmaston Manor in Derbyshire. However, his occupation of the house was cut short by his death in June 1930. (Source-Hunton Park web site).



Francis Edwin Fisher (1875–1969).
Occupant, Hazelwood House, 1930-1970.
The house was almost immediately sold to Francis Edwin Fisher, a substantial landowner and businessman and an acknowledged world expert on breeding Jersey and Guernsey dairy herds. Francis enjoyed traveling and whilst abroad met and married the explorer and writer Violet Olivia Cressey-Marcks. (Hunton Park Website)



Violet Olivia Cressy-Marcks nee Rutley (1895–1970).
Occupant, Hazelwood House, 1931-1970.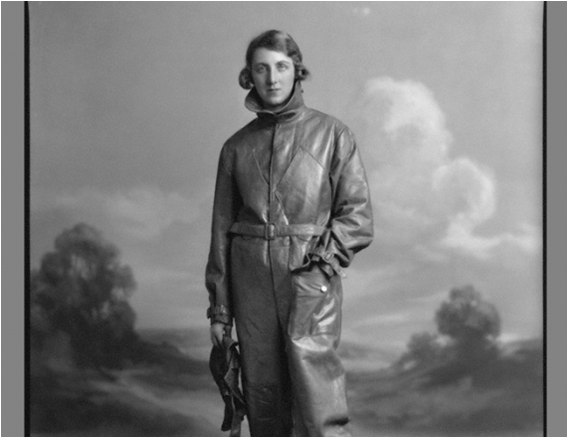 Violet Olivia Cressy-Marcks (née Rutley, later Fisher) by Lafayette whole-plate film negative, 7 August 1926 Given by Pinewood Studios via Victoria and Albert Museum, 1989 National Portrait Gallery Photographs Collection NPG x69133.
Explorer and Journalist.
"She was twenty two when she married Captain Maurice Cressy-Marcks with whom she had a son, William, in 1921. In 1925, freshly divorced, she discovered her true love while crossing Africa from Cairo to Capetown – the pleasure of travelling alone. The next winter she spent north of the Arctic Circle, travelling across Norwegian, Swedish and Finnish Lapland by sled drawn by reindeer and ending in Baluchistan. In 1929 she rode the Amazon by steamer, surveyed its upper reaches by canoe and crossed the Andes into Peru by horse. Afghanistan, Russian Turkestan and Siberia followed. In 1935, just as the Italian army was attempting to add Ethiopia to its African Empire, she travelled from Addis Ababa to Nairobi, stopping to visit the war fronts in Eritrea and Ethiopia. There is no record of her meeting any Ethiopian officials, but it cannot be by chance that a year later Emperor Haile Selassie, forced into exile, became a temporary guest at Hazelwood House in Hertfordshire, a home Violet then shared with her new husband, Francis Fisher."
The above extract is taken from Knight of Verona a 'blog' by Australian writer John Lynn.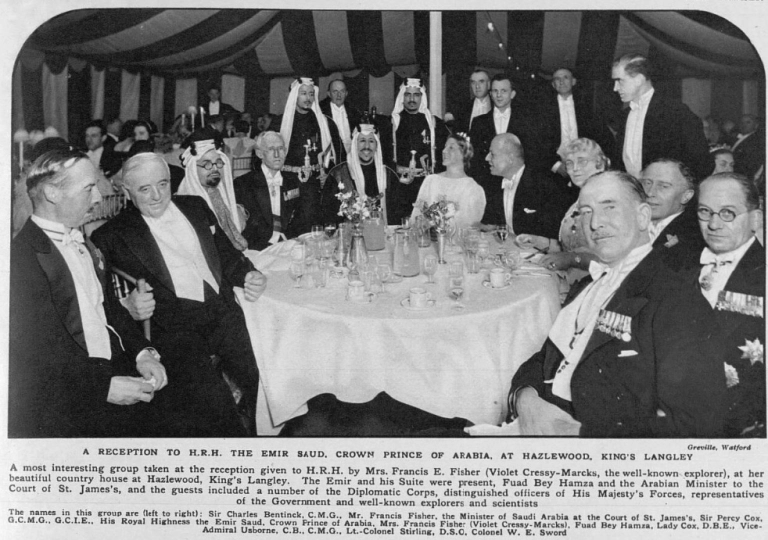 This photograph from The Tatler in July 1935 showed a reception at Hazelwood House for H.R.H. The Emir Saud, Crown Prince of Arabia. It also shows Francis Fisher and his adventurous wife. THE BRITISH NEWSPAPER ARCHIVE.
Haile Selassie.
Spent some time of his exile from Ethiopia in secret at Hazelwood House, a guest of Violet Cressy-Marcks c1936 (sources Fred Dobson and John Lynn).
During the Fishers absences the house was left empty or rented out, most notably to the Emperor Haile Selassie of Ethiopia (1892-1975), an exile from his country after the invasion by Italy in 1936. (Source-Hunton Park web site).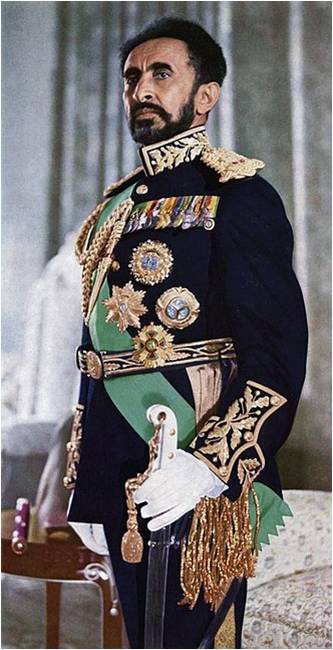 © Public Domain - original source unknown.
Emperor Haile Selassie was born in Ethiopia in 1892, was crowned emperor in 1930 but exiled during World War II after leading the resistance to the Italian invasion. He was reinstated in 1941 and sought to modernize the country over the next few decades through social, economic and educational reforms. He ruled until 1974, when famine, unemployment and political opposition forced him from office.
Read more about Haile Selassie in Wikipedia.
Francis Fisher retained ownership of the estate until the late 1950s. Hazelwood House went through various uses, but stood empty for long periods, except for brief appearances on the big screen, until 1971.
Later, Paul Edwin Hember, the owner of several small businesses, bought the house and changed its name to Hunton Park, a name still associated with it today.
The mansion's fortunes changed for the better, eventually becoming the Hunton Park Hotel, part of the De Vere chain, until bought in 2017 by Ravi Ruparelia, a London-based hotel and catering businessman.



Copyright. These web pages © Lesley Brooks. Where images and text are drawn from other sources, copyright is acknowledged whenever known, and links to those sources provided where required or appropriate.
Any use of this material, for any purpose, must be credited, with due reference, including the URL, and a link provided back to these pages when online.