Notable Occupants of the Grand Houses of Abbots Langley
Web site researched and maintained by Lesley and Tim Brooks, Abbots Langley.

The Vicarage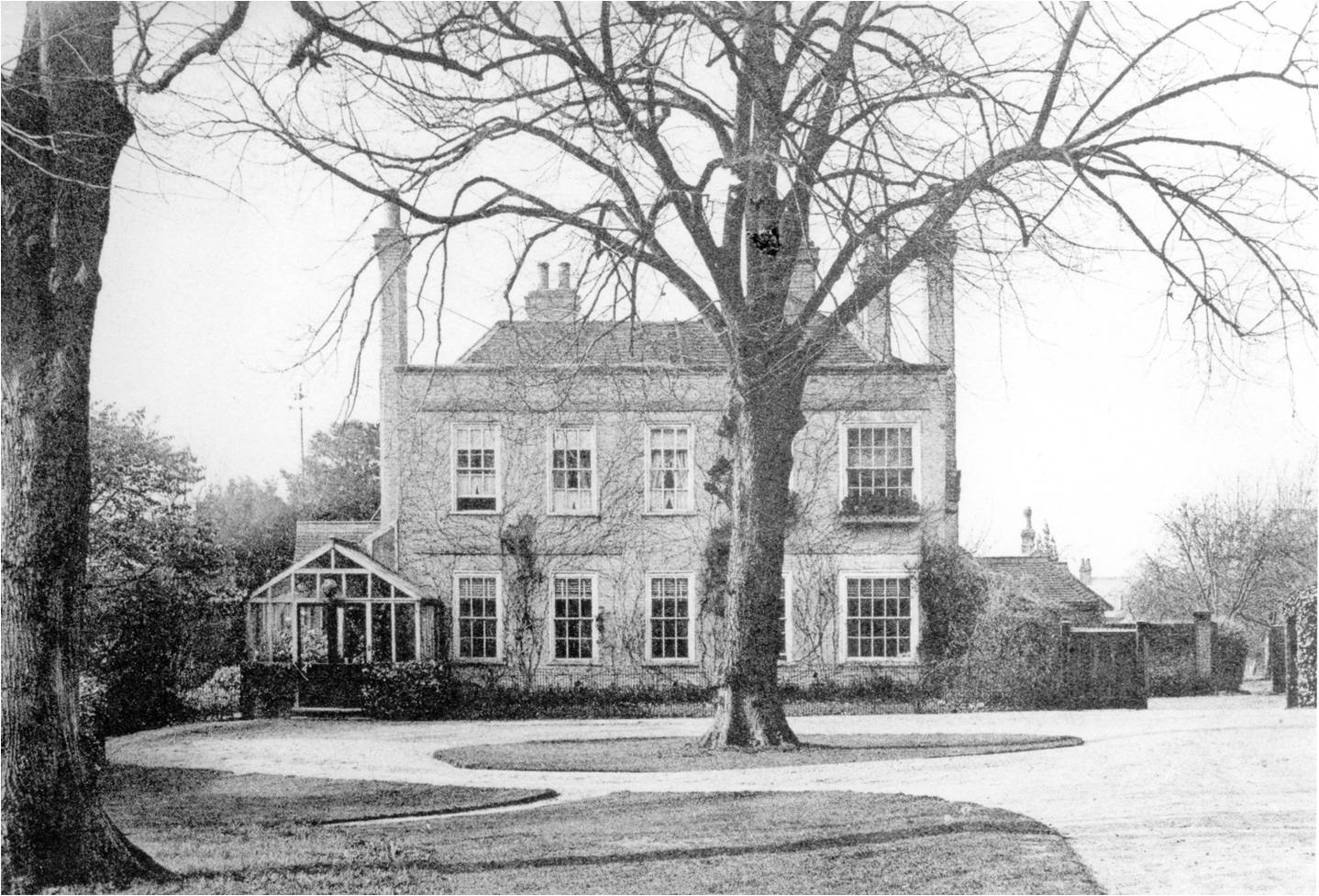 The Vicarage 1912. Photo - © David Spain and Scott Hastie.

Map showing location of The Vicarage relative to the Church.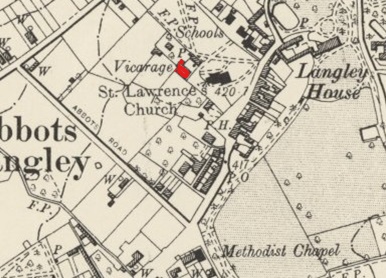 A Grade II listed building, dating from the early 18th century, extended mid-19th century, further altered during the 20th century.

The Notable Occupants of The Vicarage
Not surprisingly, the vicarage was occupied by the vicars and their families.
This list, drawn primarily from Scott Hastie and David Spain's book, 'Abbots Langley a Hertfordshire Village' extends from 1785 to 2019 when it was sold.
links are provided to entries below where a specific individual was worthy of extra comment.