About the Band
Strung Up is a four piece all-strings folk dance band originally put together for a one-off ceilidh in November 2006.
This worked out so well that we have decided to get together on a more permanent basis.
We are:
Tim Brooks - fiddle
Tim Mason - banjo
Adrian Broadway - bass
Trevor Toms - guitar


Adrian also acts as caller for smaller gigs, but we are equally at home working with other callers, Hugh Rippon, Alan Simpson, Paul Nye and Tim Rooke to name but a few.


Our Music:
is rooted in an interesting and highly danceable mixture of traditional melodies from both sides of the Atlantic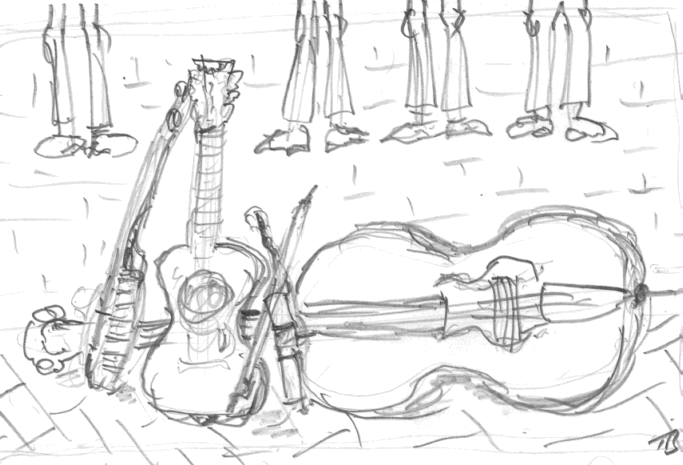 Booking Enquiries
Strung Up can be engaged by calling Tim Brooks at home on 01923 264536, or mobile, 07730 015492, or to mail me click here


*New is a bit of an exaggeration, as we have done our sums
and calculate the members of this new ceilidh band have
individually been playing for dancing
for a total of approximately 100 years between them!
Links
To Come
Photos, sound clips and affidavits