Puddleduck
The seeds were sown for Puddleduck in 1974 by Tim Brooks and Simon Weston, both members of Herga Morris and regulars at the Herga Folk Club.
Simon, already a keen ceilidh dancer, had learnt to play a number of tunes on the melodeon and decided that he would like to play in a Ceilidh band.
Something about the bands's conception in the back of Alan's mini-van to be added here?
Tim already played Guitar, after a fashion and on his next visit home retrieved a mandolin which he had bought some time before.
Through work connections Simon recruited Tony Green (Bass) and John Vernon (Clarinet) - both real musicians!
Bob Hawkes (PA). was sharing digs with Tim and Simon at the time. He just went along to the second gig (St Mary's?) as a friend, spent the evening running back and forth from the back of the hall to the stage to adjust the woefully inadequate amplification and it went from there.
Alan Simpson (Caller) was introduced by a mutual friend.
A get-together in a pub culminated in the name Puddleduck and one of Tim's collegues was commissioned to produce a suitable Logo.
The brief was "a duck carrying a tankard and a banner saying Puddleduck splashing though a puddle
A day later a (now lost?) full water-colour version of the now-familiar logo appeared and was traced to create the line-drawing version.
Alan arranged to have T-shirts printed for the Band and associates - which we wore at a few festivals and then, in response to requests, had a larger batch printed and started to sell them. - they went like hot cakes, and were shortly to be seen at many of the popular festivals. Soon everyone knew about Puddleduck and we were rumoured to be a v good band.......
So - now Puddleduck had achieved fame on the Folk Circuit, all we had to do was learn a few tunes.............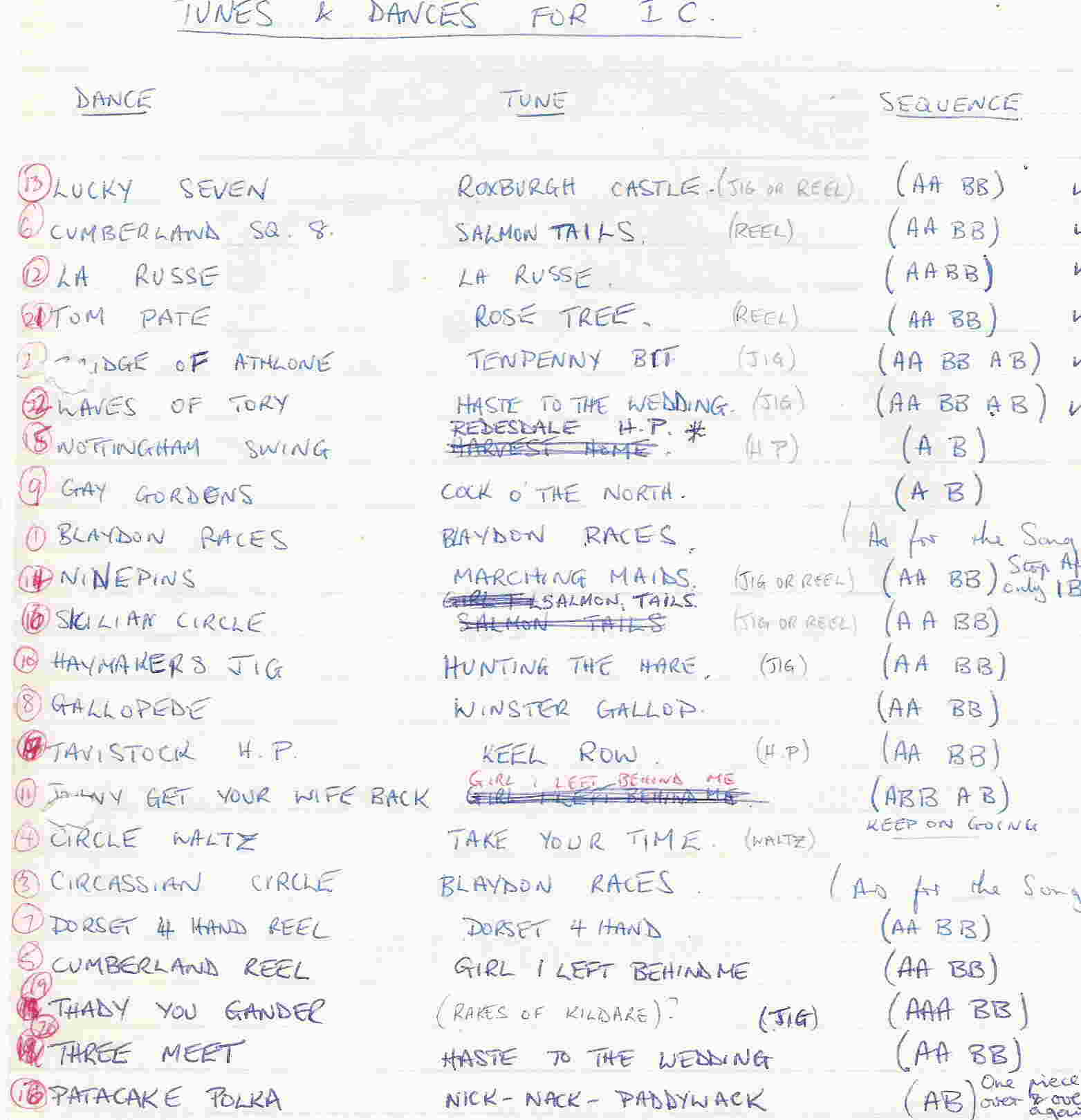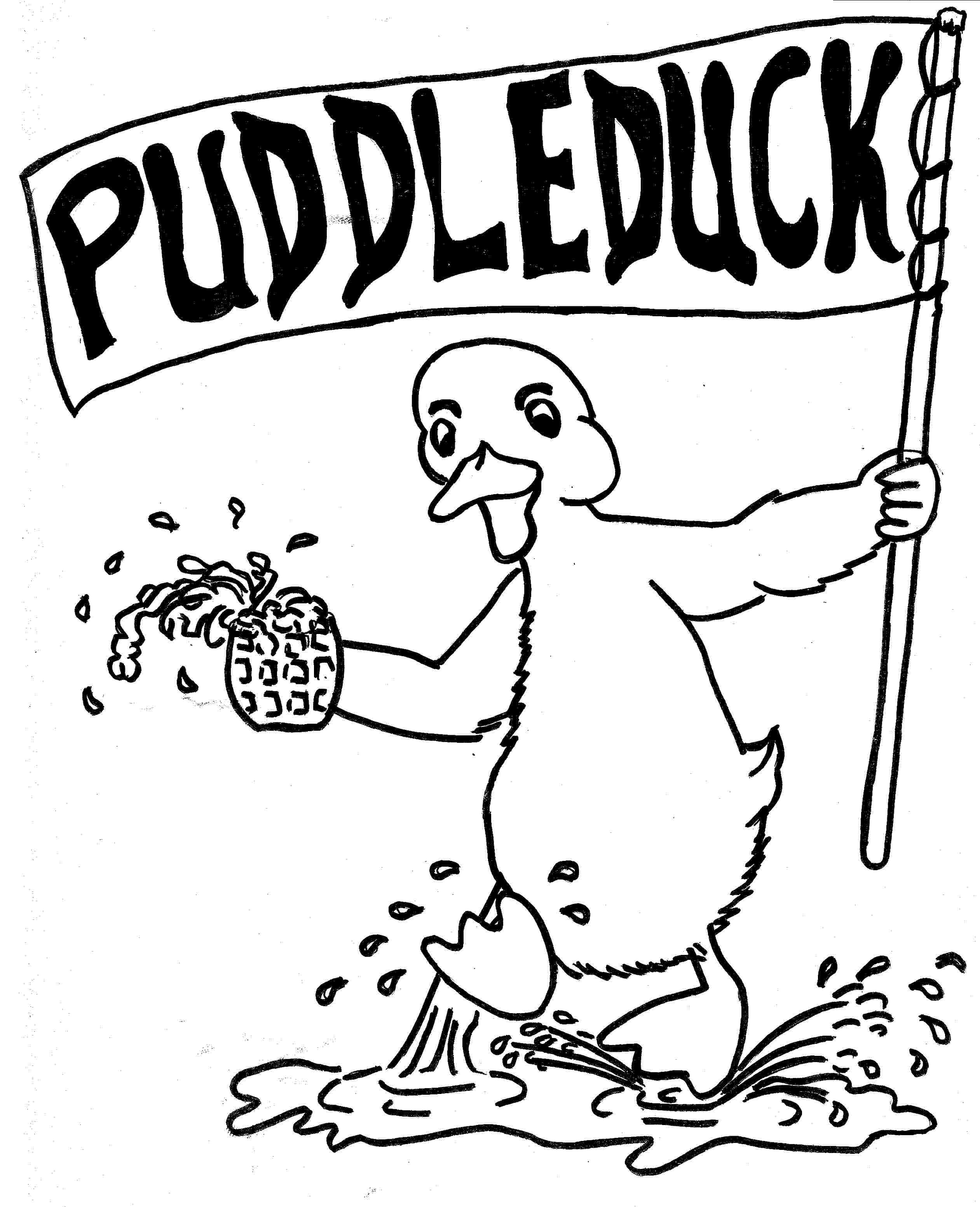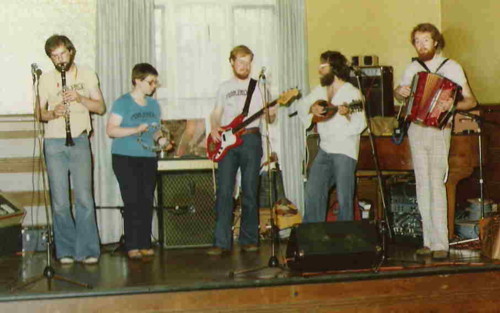 The original line-up for Puddleduck was:

Simon Weston, Melodeon
now dancing with Icknield Way Morris

John Vernon, Clarinet

Tony Green, Bass

Tim Brooks, Mandolin

Alan Simpson, Caller

Bob Hawkes, Sound Engineer

later we were joined by Kitty Vernon on tambourine.